Consolidation Corner Blog
Consolidation Corner is the Retirement Clearinghouse (RCH) blog, and features the latest articles and bylines from our executives, addressing important retirement savings portability topics.
---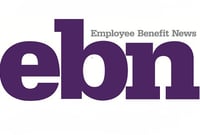 "A lie can travel halfway around the world while the truth is still putting on its shoes" is a quote often attributed to Mark Twain. The same is true of myths about saving for retirement, and retirement services professionals should take it to heart as we begin 2017.
Read More