Posts about
Public Policy
Consolidation Corner Blog
Consolidation Corner is the Retirement Clearinghouse (RCH) blog, and features the latest articles and bylines from our executives, addressing important retirement savings portability topics.
---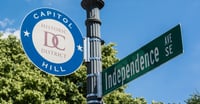 A newly proposed bill -- the Advancing Auto Portability Act of 2022, co-sponsored by Senators Tim Scott (R-S.C.) and Sherrod Brown (D-Ohio), will offer tax credits to plan sponsors who implement auto portability, and codify rules for an industrywide auto portability network. The bill is expected to be rolled into the Senate version of the bipartisan Securing a Strong Retirement Act of 2022, which passed the U.S. House of Representatives on March 29 of this year.
Here are five reasons why the new auto portability legislation introduced in the Senate is so important.