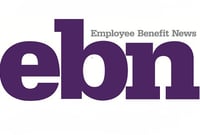 Much has been written recently about the preponderance of lost and missing participants. This predicament, one of the many offshoots of the problem of too many small accounts, is an urgent one for sponsors to address given reports that the Department of Labor (DOL) is focusing on their ability to locate missing participants during plan audits.
Fortunately for sponsors, auto portability, which utilizes queries and a matching algorithm to track down and identify participants with stranded 401(k) savings accounts upon changing jobs, went live almost a year ago. Auto portability's "locate" and "match" functions work in tandem to search plan record-keepers' active account records to find current addresses for inactive/terminated participant accounts, and then verify that both the active and inactive accounts belong to the same individual.
The "locate" and "match" functions that underpin auto portability work together to provide sponsors with an "auto locate" service that can immediately begin reducing the number of missing participants, and small accounts, in their plans. Boston Research Technologies CEO Warren Cormier's recently published study, "The Mobile Workforce's Missing Participant Problem," found that 67% of stale address records for missing participants can be matched with active address records in the files of the record-keepers that serve as plan administrators. These records are an extremely reliable source of information, with a 92.6% accuracy rate, according to the study.
Without the widespread adoption of auto portability—the routine, standardized, and automated movement of a plan participant's 401(k) savings account from their former employer's plan to an active account in their current employer's plan—the small-account and missing-participant problems will only get worse for sponsors. Mr. Cormier's study, a first-of-its-kind undertaking which surveyed participants who were terminated from at least one employer-sponsored 401(k) plan, reported that one-fifth of all participant relocations lead to a stale address record, i.e. a missing participant. The reason was simple; the participants didn't update their new addresses with their former employer's plan record-keepers.
Furthermore, the survey found that among active plan participants, 37% have changed their address since beginning the jobs they currently hold. When you add into consideration the Employee Benefit Research Institute's (EBRI's) estimation that defined contribution plan participants will hold an average of 9.9 jobs each over a 45-year career, it's clear that the twin issues of missing participants and small accounts won't go away on their own, given high workplace mobility and the difficulty of do-it-yourself portability.
In addition to incorporating technology solutions which enable seamless plan-to-plan portability, sponsors can demonstrate their commitment to finding and helping missing participants by proactively encouraging participants to consolidate their 401(k) savings accounts as they move from job to job. Account consolidation can be very expensive and time-consuming for participants to undertake on their own, but most participants would make the choice to consolidate, instead of cashing out or abandoning, their accounts if they had help. According to Mr. Cormier's study, 60% of participants would prefer to take advantage of an automated process to roll their accounts in prior-employer plans into active accounts in their current-employer plans, or update their addresses with record-keepers.
Indeed, the study of mobile workforce behaviors published by Boston Research Technologies in 2015 found that 73% of Millennials, 66% of Generation-Xers, and 51% of Baby Boomers would utilize an employer-provided roll-in service to consolidate their accounts. And, if their employer paid for it, 91% of Millennials, 89% of Gen-Xers, and 67% of Baby Boomers would gladly harness such a service to roll their IRA account balances into their active 401(k) savings accounts.
Since a reduction in small, stranded accounts leads directly to a reduction in lost and missing participants, it makes sense for every sponsor to actively encourage their employees to consolidate 401(k) savings into active accounts in their plans when those employees join and leave. Sponsors can introduce an auto portability offering, plus a facilitated roll-in service for large balances which actively counsels plan participants on account consolidation, as part of an overall financial wellness program for employees.
According to the Auto Portability Simulation (APS) which Retirement Clearinghouse developed in conjunction with Dr. Ricki Ingalls of Diamond Head Associates, under a scenario where auto portability is widely adopted over a 10-year period and remains in force for a generation, the number of participants rolling 401(k) savings accounts with less than $5,000 into their new-employer plans would increase from around 200,000 per year at present to more than 3 million per year. The APS also shows that, under that same scenario, there would be 40 million fewer job-changers with under $5,000 in their 401(k) savings accounts by 2045.
Removing small, stranded accounts from their plans, and locating lost/missing participants, are twin benefits of auto portability for sponsors. The best ways for sponsors to keep small accounts and missing participants to a minimum is to adopt auto portability for those accounts with less than $5,000, and actively encourage account consolidation among plan participants with larger balances. Doing so will also help sponsors demonstrate their dedication to fulfilling their duty as fiduciaries and making a significant contribution toward retirement savers' financial wellness—EBRI estimates that the widespread adoption of auto portability across the country would result in up to $1.5 trillion, measured in today's dollars, being preserved in the U.S. retirement system.