Consolidation Corner Blog
Consolidation Corner is the Retirement Clearinghouse (RCH) blog, and features the latest articles and bylines from our executives, addressing important retirement savings portability topics.
---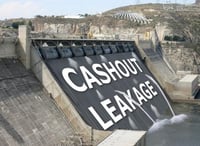 Cashout leakage, a long-standing problem in America's defined contribution system, is a silent crisis that unnecessarily robs millions of Americans of a comfortable, timely or secure retirement. Plagued by misunderstanding and neglect, it's vitally important to understand the problem and to take decisive action to curb it. The fourth of a five-part series, this article addresses policies with the most promise to reduce the 401(k) cashout leakage problem.
Read More