Posts about
Financial Services Roundtable
Consolidation Corner Blog
Consolidation Corner is the Retirement Clearinghouse (RCH) blog, and features the latest articles and bylines from our executives, addressing important retirement savings portability topics.
---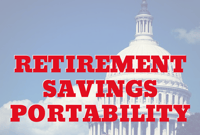 On May 13, 2021, the U.S. Senate's Committee on Health, Education, Labor and Pensions (HELP) held its first hearing on retirement security since 2013. With testimony from a blue-ribbon panel of witnesses, the hearing had a broad focus, but the topic of retirement savings leakage, and its most-promising solution, auto portability, were prominently featured.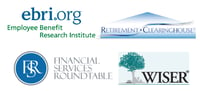 An upcoming event in Washington, DC, to be held on March 30th and hosted by the Financial Services Roundtable, promises to be both highly-interesting and informative, addressing the very latest in retirement plan portability research and development.

The event, Retirement Plan Portability & Public Policy: Unlocking the potential in portability, will take place at the Financial Services Roundtable's headquarters [map] from 10:30 a.m. to Noon, and is free to attend. Click here to view a full agenda.