Consolidation Corner Blog
Consolidation Corner is the Retirement Clearinghouse (RCH) blog, and features the latest articles and bylines from our executives, addressing important retirement savings portability topics.
---
Recent Posts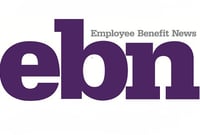 A primary responsibility for fiduciaries is to seek out and identify the best available solutions that enable fulfillment of their responsibilities. For plan sponsors tasked with implementing and evaluating the effectiveness of their missing participant program, this can be a difficult task, particularly given the accelerating rate of technological innovation and the virtual explosion of new sources of data available online. In today's day and age, what is considered a state-of-the-art program today could easily become obsolete tomorrow, rendering a plan's missing-participant program vulnerable to fiduciary liability.
Read More