Consolidation Corner Blog
Consolidation Corner is the Retirement Clearinghouse (RCH) blog, and features the latest articles and bylines from our executives, addressing important retirement savings portability topics.
---
Recent Posts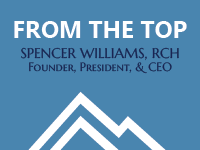 On July 31st, the U.S. Department of Labor (DOL) released the final Prohibited Transaction Exemption (PTE) to Retirement Clearinghouse (RCH) for the RCH Auto Portability program, completing the regulatory framework and clearing the way for auto portability's widespread adoption.

This new development represents an important milestone on the path to auto portability, a private-sector innovation that will help prevent 401(k) cashout leakage, increase plan efficiencies and improve the prospects of a timely, comfortable and secure retirement for millions of Americans.
Read More