Consolidation Corner Blog
Consolidation Corner is the Retirement Clearinghouse (RCH) blog, and features the latest articles and bylines from our executives, addressing important retirement savings portability topics.
---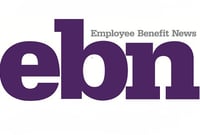 For more than a year now, we have been working with the research team at the Employee Benefit Research Institute (EBRI), Dr. Ricki Ingalls of Texas State University, and Boston Research Technologies to develop the Auto Portability Simulation (APS). The APS is a robust, quantitatively-based simulation that measures the size, characteristics and behaviors of America's increasingly mobile workforce. The key findings from that work demonstrate the potential to dramatically reduce retirement plan cash-outs by identifying the long-term, systemic benefits of routine and standardized account consolidation at the time of a participant's job-change—a technology-based innovation called Auto Portability.
Read More