Posts about
Boston Research Technologies (2)
Consolidation Corner Blog
Consolidation Corner is the Retirement Clearinghouse (RCH) blog, and features the latest articles and bylines from our executives, addressing important retirement savings portability topics.
---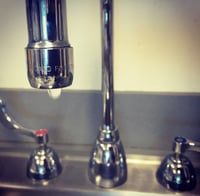 In his December 11th article in BenefitsPro (Addressing the Critical Problem of 401(k) Cash Outs), Nick Thornton draws much-needed attention to the magnitude of the 401(k) cash out leakage issue, due to the frictions associated with account portability when plan participants switch jobs. Thornton's article rightly emphasizes the need for automated portability – similar to automatic enrollment and deferral increases - to effectively address the cash out problem.

In his 11/16/15 MarketWatch article Boomers need to consolidate retirement accounts immediately RCH President & CEO J. Spencer Williams notes that the baby boomer generation, which is closest to retirement age, stands to benefit the most from consolidating their retirement savings, vs. leaving their accounts behind at former employers.