Consolidation Corner Blog
Consolidation Corner is the Retirement Clearinghouse (RCH) blog, and features the latest articles and bylines from our executives, addressing important retirement savings portability topics.
---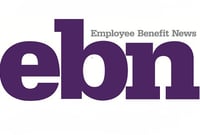 The COVID-19 crisis has created a situation where tens of millions of American workers are in danger of seeing their retirement savings depleted. In addition to the awful death toll, the COVID-19 outbreak has led to extreme disruption in daily life, financial markets, and the economy—especially employment. As of May 28, more than 40 million Americans filed claims for unemployment benefits in the previous 10 weeks. This deadly combination of 1) levels of unemployment not seen since the Great Depression, 2) a significant market downturn, and 3) the ongoing plan-to-plan portability gap, has serious implications for these Americans' retirement outcomes.
Read More