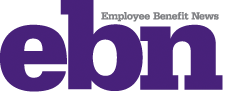 In the spirit of Financial Literacy Month, retirement plan sponsors are to be commended for their commitment to enhance financial wellness among participants. In fact, 76% of employers offer financial health programs for employees, according to the seventh annual survey on corporate health and well-being conducted by Fidelity Investments and the National Business Group on Health® in 2016.


Financial wellness programs are an important and valuable benefit because many working Americans have significant financial worries. According to the results of a Fidelity Workplace Investing survey conducted last year, 29% of Generation-Xers and 24% of Millennials are concerned about making ends meet all the time. Furthermore, 38% of Gen-Xers and 25% of Millennials spend $2,000 or more on debt every month.


However, by automatically cashing out terminated participants with less than $1,000, sponsors seriously undermine their own efforts and send a contradictory message that retirement savings are only worth preserving if the balance is above a certain amount. In wellness terms, prematurely cashing out is the equivalent of going out for two Big Macs, an apple pie and a large milkshake right after running three miles on the treadmill at the gym, and is clearly the worst decision a participant can make regarding their retirement savings. And it is a widespread problem. The Plan Sponsor Council of America's 58th Annual Survey of Profit Sharing and 401(k) Plans reports that 88.7% of defined contribution plans automatically cash out stranded accounts with balances below $1,000.