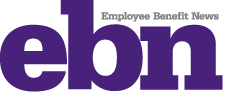 Half a century ago, the global medical community united to wipe out smallpox, an infectious disease that afflicted mankind for millennia. In 1966, the World Health Organization (WHO) established the Smallpox Eradication Programme, which sent Western doctors to vaccinate the populations of nations and communities around the globe where smallpox was still rampant. No place where smallpox cases had been reported, or where the local population was not vaccinated, was overlooked by WHO medical teams, no matter how remote the village or how dangerous the journey.
The rallying cry of doctors, medical researchers, healthcare professionals, and government officials across the world was, "Eradicate smallpox in our time!"
By 1980, after just 14 years of intense global collaboration, smallpox had been eradicated. The magnitude of this achievement cannot be overstated.